Download PDF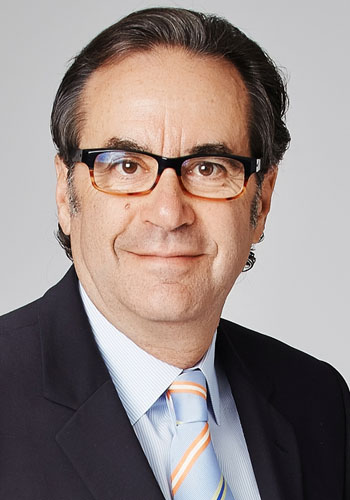 Michael D. Werier, K.C.
Michael Werier Law Corporation
137 Girton Boulevard
Winnipeg, MB R3P 0A4

Send Email
Recognized for:
Civil/Commercial Mediation; Labour Arbitration
Other ADR Services: Med-Arb

Video Conferencing
Available
Practice Commenced

2005

# of MEDS (as of 3/10/23)

40

# of ARBS (as of 3/10/23)

175
Biographical
Mr. Werier is serving as Counsel at Winnipeg law firm of D'Arcy & Deacon LLP and enjoys an active practice as an arbitrator/mediator and as a civil litigator. He is legal counsel to a number of major pension plans in Manitoba, to numerous First Nation Communities, and advises on employment issues.
Mr. Werier is on the expedited list of arbitrators maintained under the Labour Relations Act of Manitoba and serves as an adjudicator under the Canada Labour Code. In 2005 and 2011, he was appointed by the Legislative Assembly Management Commission (LAMC) as an independent commissioner to decide MLA pension past service buy-back. In 2006, he was appointed part-time vice-chair of the Manitoba Labour Board. He is also chair of the Manitoba Labour Management Review Committee and recently chaired public hearings into potential changes to the provincial Employment Standards Code. In 2007, he served as an independent commissioner to determine compensation and benefits for members of the Manitoba Legislature.
In 2003, 2005 and 2011 Mr. Werier served as chair of the Judicial Compensation Committee for provincial judges in Manitoba and has also served as an interest arbitrator/mediator to determine compensation for a number of professional groups including Crown attorneys, legal aid lawyers, physicians, home care workers, paramedics and fire fighters.
Mr. Werier is included in the 2012 Edition of the Best Lawyers in Canada in the specialty of Alternative Dispute Resolution as well as Labour and Employment Law. He has served as chairperson of the Workers Compensation Board of Manitoba since 2009. He is also part-time vice-chair of the Manitoba Labour Board.
---
Case Experience
Aboriginal
Civil Rights
Commercial/Business
Contract Disputes
Disability Claims
Discrimination
Employment
Human Rights Act
Insurance
Labour/Unions
Premises Liability
Workers' Compensation
Workplace Rights
Wrongful Dismissal
---
Education
University of Manitoba Bachelor of Arts, 1972
University of Manitoba Bachelor of Laws, 1975
Called to the Manitoba Bar, 1976
---
Memberships & Affiliations
Member, Manitoba Bar Association
Member, Canadian Bar Association
Past Member, Faculty of the Manitoba Bar Admission Course - Administrative Law
Presenter, Continuing Legal Education programs for The Law Society of Manitoba Labour & Employment Law and Administrative Law
Sessional Instructor in Employment Law, University of Manitoba (2003 to 2008)
---
Rates Information
Please call office for details.
---