Download PDF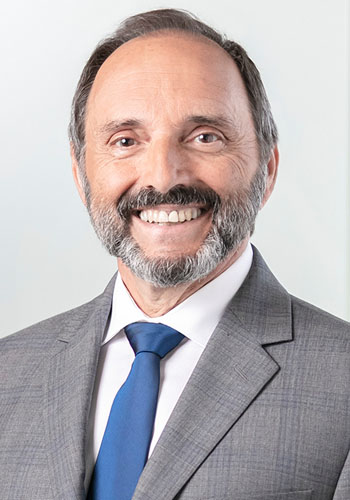 John Moshonas
Whitelaw Twining
2400 200 Granville Street
Vancouver, BC V6C 1S4

Send Email

Video Conferencing
Available
Practice Commenced

2016

# of MEDS (as of 2/4/23)

200

# of ARBS (as of 2/4/23)
Biographical
For over 30 years, John has been an integral part of Whitelaw Twining's general insurance litigation practice. He has a wealth of experience at all levels of the British Columbia court system in virtually all areas of practice be it property, bodily injury, construction, or professional liability related disputes. As counsel, he leads strategies for clients dealing with casualty, construction and surety claims.
John practices as appellate counsel and as a mediator and continues to provide advice to our surety clients. John has mediated a variety of legal disputes including moderate to catastrophic bodily injury claims, insurance coverage disputes, construction, real estate and professional liability claims as well as landlord tenant disputes.
John brings a pragmatic approach to solving problems. He will work relentlessly to resolve disputes at mediation and when required will continue to do so post mediation. He is tenacious, direct and effective.
When not mediating, John enjoys jogging—he's run six marathons and an ultramarathon. You'll find him on the slopes in the winter and hitting the golf course in the summer.
---
Case Experience
Automotive
Commercial/Business
Condominiums/Strata
Construction
Contract Disputes
Debtor/Creditor
Estates & Trusts
Insurance
Landlord/Tenant
Legal Malpractice
Personal Injury
Premises Liability
Product Liability
Professional Liability
Property Damage
Torts
---
Education
Introductory Mediation Programme, Justice Institute of British Columbia, 2015

"Mediating the Litigation Case", Straus Institute for Dispute Resolution at Pepperdine Law, 2015

LL.B., McGill University, 1981

B.C.L., McGill University, 1981

B.Comm. (Business Administration), Concordia University, 1976

B.A. (Economics), Concordia University, 1975
---
Memberships & Affiliations
Called to the British Columbia Bar in 1982
Associate Member of The Surety Association of Canada
Member of the Canadian Bar Association Civil Litigation, Construction Law and Insurance Law Sections
---
Rates Information
Available upon request, and will vary by the number of parties and complexity of the case. Out of pocket expenses for travel out of the Lower Mainland will be billed at cost. Minimum fee is 3 hours.
A cancellation fee of $1,500.00 plus GST will apply to any scheduled mediation that is cancelled or rescheduled without 7 full business days' notice. Unless otherwise negotiated by the parties involved, the party confirming the cancellation or rescheduling incurs the cancellation fee.
---