Download PDF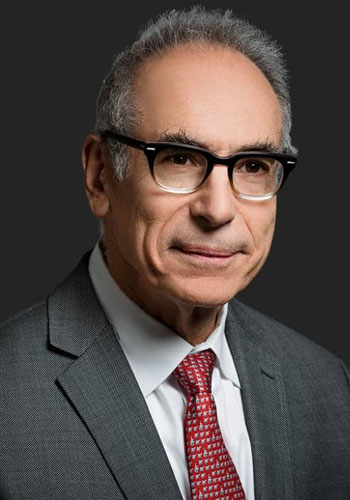 James D. Vilvang, K.C.
Richards Buell Sutton LLP
700 - 401 West Georgia Street
Vancouver, BC V6B 5A1

Tel:
(604) 661-9262
Fax:
(604) 688-3830
Website:
www.rbs.ca
Send Email

Video Conferencing
Available
Practice Commenced

1994

# of MEDS (as of 2/12/23)

# of ARBS (as of 2/12/23)
Biographical
Jim Vilvang is an Associate Counsel in the Litigation group at Richards Buell Sutton LLP. His preferred areas of practice are Civil and Criminal Litigation with an emphasis on personal injury claims. Jim graduated with his LL.B. from The University of British Columbia in 1973. He was called to the Bar in British Columbia in 1974 and the Yukon in 1994. He was appointed as Queen's Counsel in January of 1996. He has been a Qualified Commercial Mediator since 1994.
Jim has been a distinguished and recognized trial lawyer for over 46 years and is highly regarded by all sectors of the bar for his work ethic, insight, and love of the legal profession. His clients hold him in equally high regard, thanking him for his concern, consideration and frequent communication.
Since 1994, Jim has frequently been called upon to act as mediator in litigated disputes, with a high settlement rate. To date, Jim has mediated more than 1,100 personal injury and civil/commercial cases.
---
Case Experience
Class Actions
Commercial/Business
Disability Claims
Estates & Trusts
Insurance
Legal Malpractice
Medical Malpractice
Partnerships
Personal Injury
Torts
Wrongful Death
Wrongful Dismissal
---
Education
1973, LL.B., University of British Columbia, Faculty of Law, Awarded
---
Memberships & Affiliations
Trial Lawyers Association of British Columbia - Award for Outstanding Contribution, 2003
President, B.C. Branch of Canadian Bar Association, 1988-1989
President, Trial Lawyers Association of British Columbia, 1993-1994
Bencher, Law Society of B.C., 2002-2010
Co-Chair, 11th Commonwealth Law Conference Organizing Committee, Vancouver, B.C. held in August 1996
Member, Executive Committee - B.C. Branch of Canadian Bar Association, 1985-1990
Canadian Bar Association, National Executive, 1986-1987; 1990-1992
Member, Board of Governors of Trial Lawyers Association of British Columbia
Co-Chair, B.C. Branch Provincial Mid-Winter Meeting, 1986 and 1987
Chair, Canadian Bar Association National Mid-Winter Meeting held at Whistler, 1992
National Legal Aid Liaison Committee, 1989-1991
Attorney General's Committee to Hire Supreme Court Masters, 1989
Attorney General's Committee on Court Reporting, 1991-1992
Canadian Bar Association Contingency Fee Committee: prepared report and submissions to Law Society
Member, Editorial Advisory Board of Continuing Legal Education Publication; Motor Vehicle Accident Claims Manual, 1996-2003
Co-Chair, Person Injury Conference (CLE), May 1994-2003
---
Rates Information
$400.00 per hour, for a minimum of 3 hours. $150.00 per hour travel for out of lower mainland locations. Disbursements associated with travel.
---